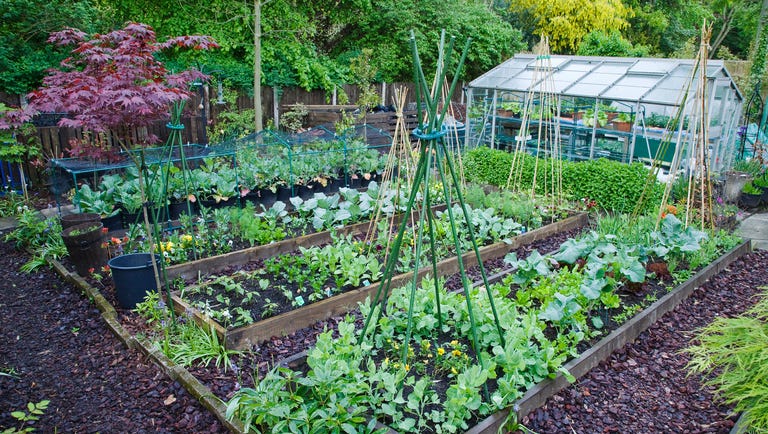 Some people are unaware of the wonderful benefits of having a home garden. Having a garden full of beautiful plants, in addition to being a pleasure to the eye, is important because plants purify the air, absorb electromagnetic fields, reduce pollution, increase humidity, reduce stress, and help improve mood. It is likely that in 2020 you want to give a different touch to your garden and plant beautiful flowers to fill your home with color and joy. That is why today we want to talk to you about the five most beautiful flowers that you should plant in your backyard in 2020.
Before starting with the flower list, we recommend you to look for options to renew your outside and inside home furniture. A garden full of beautiful flowers should always be accompanied by comfortable, stylish furniture that invites you to sit to enjoy the scenery. If you want to give your garden a special touch, we recommend you to take a look at Garden Furniture House products. We promise you will love them!
Now yes, let's get started!
1- Sunflower
Who does not love sunflowers and their bright, vibrant yellow petals? Sunflowers are some of the best known and most beautiful flowers in the world. Besides being beautiful, they reach impressive heights! Sunflowers are also known to attract birds and beneficial insects like bees. Many people usually plant sunflowers in March and April.
2- Zinnia
Zinnia is a genus of plants that come in a variety of bright colors. One of the characteristics that make people love zinnias is that these flowers are easy to grow. Zinnias may be yellow, red, lilac, white, chartreuse, purple, or orange.
3-Cranesbills or hardy geraniums
Cranesbills (also known as hardy geraniums) is a genus of perennial plants that are easy to grow. Many people plant cranesbills in their gardens because they multiply quickly and are not a big expense. Cranesbills are available in pink, maroon, purple, white, and blue.
4- Lavender or Lavandula
Lavender is probably the most popular plant species in the UK due to its fragrant leaves and attractive flowers. These plants are small evergreen shrubs with gray-green hoary linear leaves. People like to grow this plant due to its essential oils, which are used to perfume various products. In addition to its ornamental, cosmetic, and flavoring uses, lavender has medicinal properties.
5- Dahlia
Dahlia is a beautiful flower loaded with petals that stands out for its multiple colors, its tender and flexible stems, and its strong roots. Well-known for being the national flower of Mexico, Dahlia is a flower highly prized for its ornamental beauty. This flower has had so many admirers throughout history that the National Dahlia Society was even created in Great Britain in 1780. It generally keeps very well in regions where there are summer and spring.
We hope you liked this content and that you can give a magical touch to your garden by planting one of the flowers that we mentioned. Good luck and come back soon!